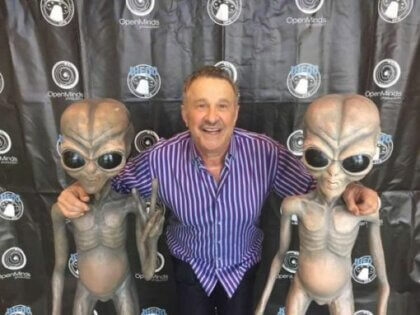 October 8, 2019 by Sonoma Valley Sun
One way to earn the nickname UFO Jim is to investigate alien sightings for 45 years. Another is to take a birthday trip to Area 51 and be detained by 'camouflage dudes.'
Yes, Jim Ledwith has seen a few things. And in his upcoming UFO Lecture Series, he's telling all. As he has in previous appearances, including sold-out panels at the Sonoma International Film Festival, Ledwith welcomes doubters and devotees of all ages.
Tuesday, October 8: On The Road with UFOJim. Ledwith recounts tales from the field, including visiting crop circles in England and his visit to Area 51 — his favorite vacation. He'll also discuss crop circles in Wiltshire, England, including when he requested, and received, a crop circle created to his specifications. Lecture includes a surprise guest who worked at Area 51!
See the full article HERE.