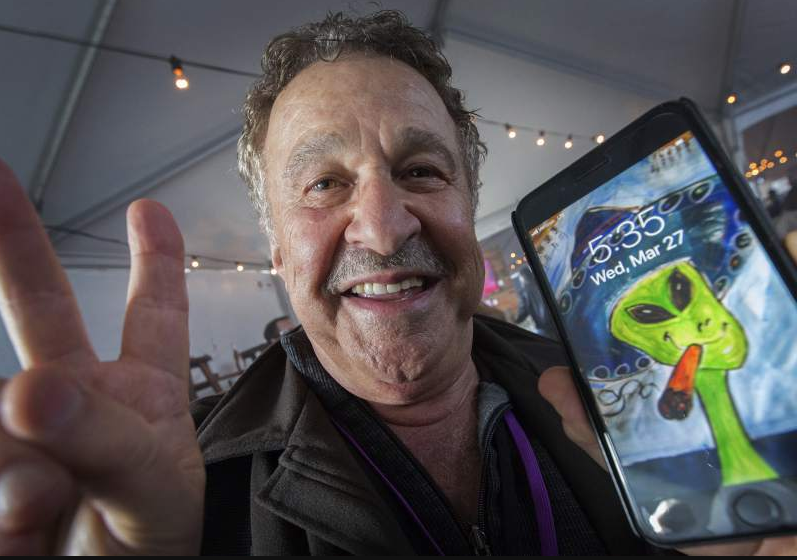 Sonoma Index-Tribune
April 4, 2019
Jim Ledwith
Ufologist
For those willing to look with an unbiased mind, the days of tin-foil hat ridicule have ended.
In their place are former Pentagon officials, elected members of the United States Congress, and military contractors – each with high-level security clearances. They are now talking about real evidence of non-human created craft. Their testimony has been vetted, challenged and proved consistently robust, proving, among other things, beyond any shadow of a doubt that the United States Government has researched the performance abilities of non-human created craft.
The highest elected official to confirm this fact – so far – is former United States Senate Majority Leader Harry Reid of Nevada. Coverage of his confirmation of the fact that the U.S. government, through the Pentagon, has spent millions researching extra-terrestrial craft has been published, over the past year or so, in main-stream media, including the New York Times – gaining the attention of members of Congress and their staff. According to former Sen. Reid, "We spent a lot of money and it was an extremely important study." Regarding what our military service people have experienced – U.S. Air Force pilots and Navy personnel – Senator Reid said, "They need a place to be able to report this."
So why the ridicule? The easy dismissal? For many, seeming certainty that humanity is either 1) alone in the cosmos or 2) if not alone, "they" cannot be here because they cannot get here. It's an unthinking, unserious ridicule – a mindset all too common to human history. In the past, humanity has wrongly been 100 percent certain that the Earth was flat, or that the Earth was the center of the universe, or that sun revolves around us and not the opposite. So certain that those who questioned these wrong beliefs were punished, sometimes by death……
Read full op-ed HERE….