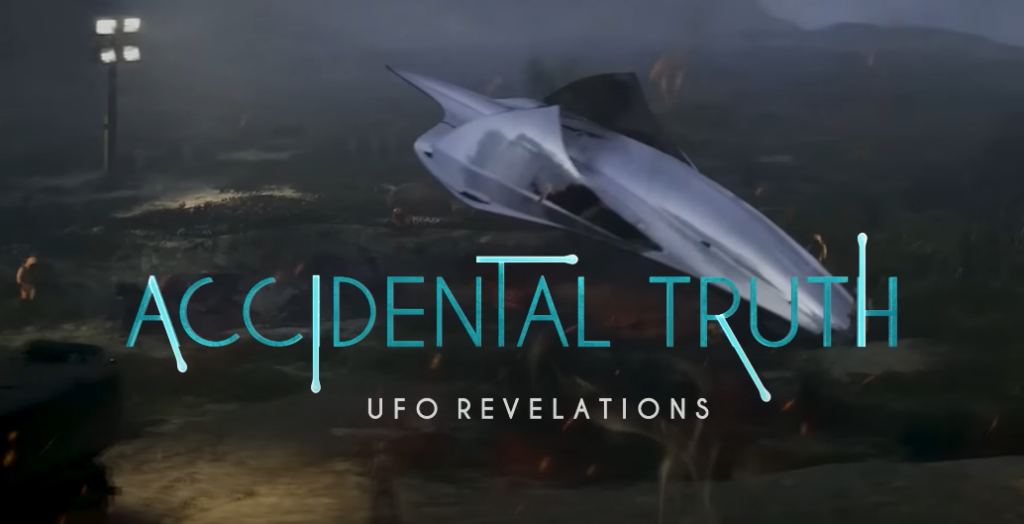 UFO Jim Ledwith brings Ron James' new film "Accidental Truth: UFO Revelations" to the Sonoma International Film Festival 2023 on March 25th at 10 am in Andrews Hall at the Sonoma Community Center, with a complimentary screening.
View the trailer! Come see the screening on March 25th. Details at SIFF.
The truth can no longer be contained by those duty-bound to hide it. The truth about another intelligence engaging humanity becomes undeniably clear.
You will witness revelations from true government insiders that have never been shared with the public. From over 15 years of interviews and investigation, Ron James painstakingly connects the dots. Colonel John Alexander, Lue Elizondo, Christopher Mellon, Nick Pope and others help to "accidentally" weave a story that leaves no doubt that another intelligence is somehow operating around us.
Dr. Michio Kaku provides scientific analysis and commentary specific to what we know. Never before has a world-class scientist weighed in so deeply on the topic. Until now.
A collection of contributors from across the field all come together to settle the question. The subject is no longer up for debate, you will experience the proof.
Now we must address the bigger questions: What's next? What does this information mean to the whole of humanity? What does it mean to you?
The acknowledgement of another advanced intelligence is only the beginning. This irrefutable truth creates more questions than you can possibly imagine.
Directed by Ron James Narrated by: Matthew Modine Starring: Dr. Michio Kaku, Dr. Gary Nolan, Ralph Blumenthal, Nick Pope,, Col. John Alexander, Lue Elizondo, Christopher Mellon, Richard Dolan, Mike Bara, Dave McDonald, Ron James, Melinda Leslie, Danny Sheehan, Jimmy Church, and Tim Burchett. For more information visit: https://mufontelevision.com/atinsider/